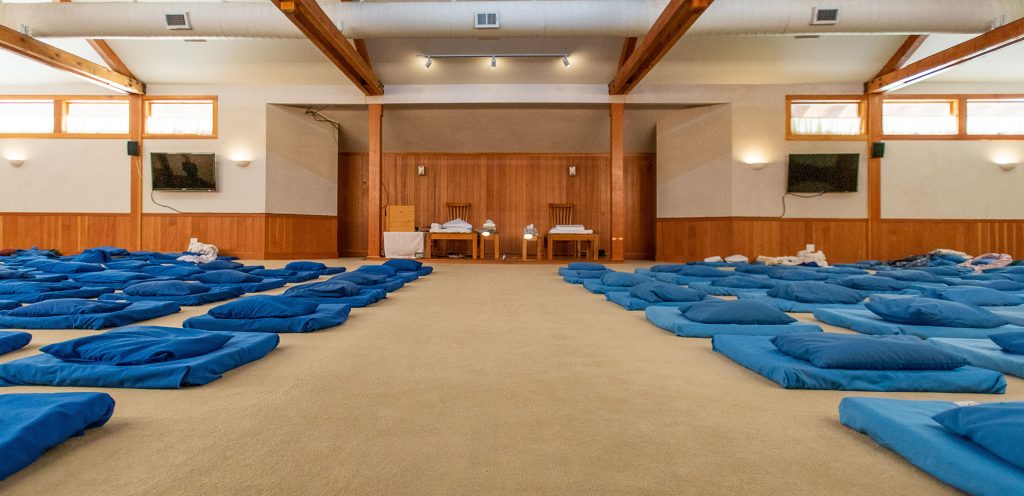 "Discover real peace and harmony within yourself, and naturally this will overflow to benefit others."  – SN Goenka
"Discover real peace and harmony within yourself, and naturally this will overflow to benefit others."                      – SN Goenka
"Discover real peace and harmony within yourself, and naturally this will overflow to benefit others." – SN Goenka
After reviewing the Code of Discipline for the courses in Vipassana meditation and checking the course schedule, you can then apply for a course.
CVC offers a wide variety of courses for new students who have never taken a Vipassana course and old students who have already completed a 10-day course in this tradition.
Those who are new to Vipassana as taught by S. N. Goenka are invited to join a 10-day residential course, where the meditation technique is taught and students have ample opportunity to practice while staying at the Center.
Bilingual 10-day courses are taught in two languages, and are open to both new and old students. CVC has typically hosted annual bilingual courses in Burmese, Khmer, Mandarin, Thai, Vietnamese, Farsi and Spanish.
Old Student Courses are offered to those who have completed at least one 10-day course with S.N. Goenka and his assistant teachers. These courses include:
Satipatthana Sutta courses

have the same timetable and discipline as the 10-day course, but the evening discourses examine the Satipatthana Sutta, which is the principal text through which the technique of Vipassana is explained;

Special 10-day Courses

are for dedicated old students who meet long course requirements but may not have the time to sit longer courses;

20-day, 30-day and 45-day Courses

provide students the opportunity to practice more seriously for longer durations and have a specific set of requirements that students must meet;

Children's courses

are short one-day courses offered for kids and adolescents from age 8 to 17.
All old-student courses can be offered as bilingual courses.
For details on old student course requirements, please visit: http://www.dhamma.org/en/courses/glossary